Launch Your Business In 90 Days or Less!
We teach entrepreneurs the skills that they need to build their business on a budget. Such as; marketing techniques, branding basics, graphic design, mastering the 5 entrepreneurial mindsets, growth strategies, Investing, financial management, risk assessment, professional development, and software implementation. We have a wide range of courses to help you take your business from Startup, to profitable in 90 days or less. 
Whether you are building your business on a boot strap budget, or fully funded by investors we have all level of courses to help you launch, grow, and dominate your marketplace. 
Publish to Profit
This course is for published Authors, to help Authors turn their books into profit. Become best seller in little to no time.
Startup Mastermind
Launch, Grow, and Run your business.
Diamond Pave` Branding Program
New courses added often. There is always something new to learn.
Launching a new product, or service can be scary, and amazing. By now you have done a lot of research, and you are feeling a bit overwhelmed. Do not worry you came to the right place!
We have over 15 years of business, financial services, media, and teaching experience. To help you scale your business to the next level.
What Our Students Are Say?
TESTIMONIAL


"I have been with Shanie Salmon Enterprise for just a little over a month and I have accomplished so much in this short period I must say that the personalized services I received from day one has been well above the standard. I highly recommend This firm for all of your business branding needs no matter the size or stage of your company. My name is Dr. Tina Washington, and I approve of this message!
-
Dr. Tina Washington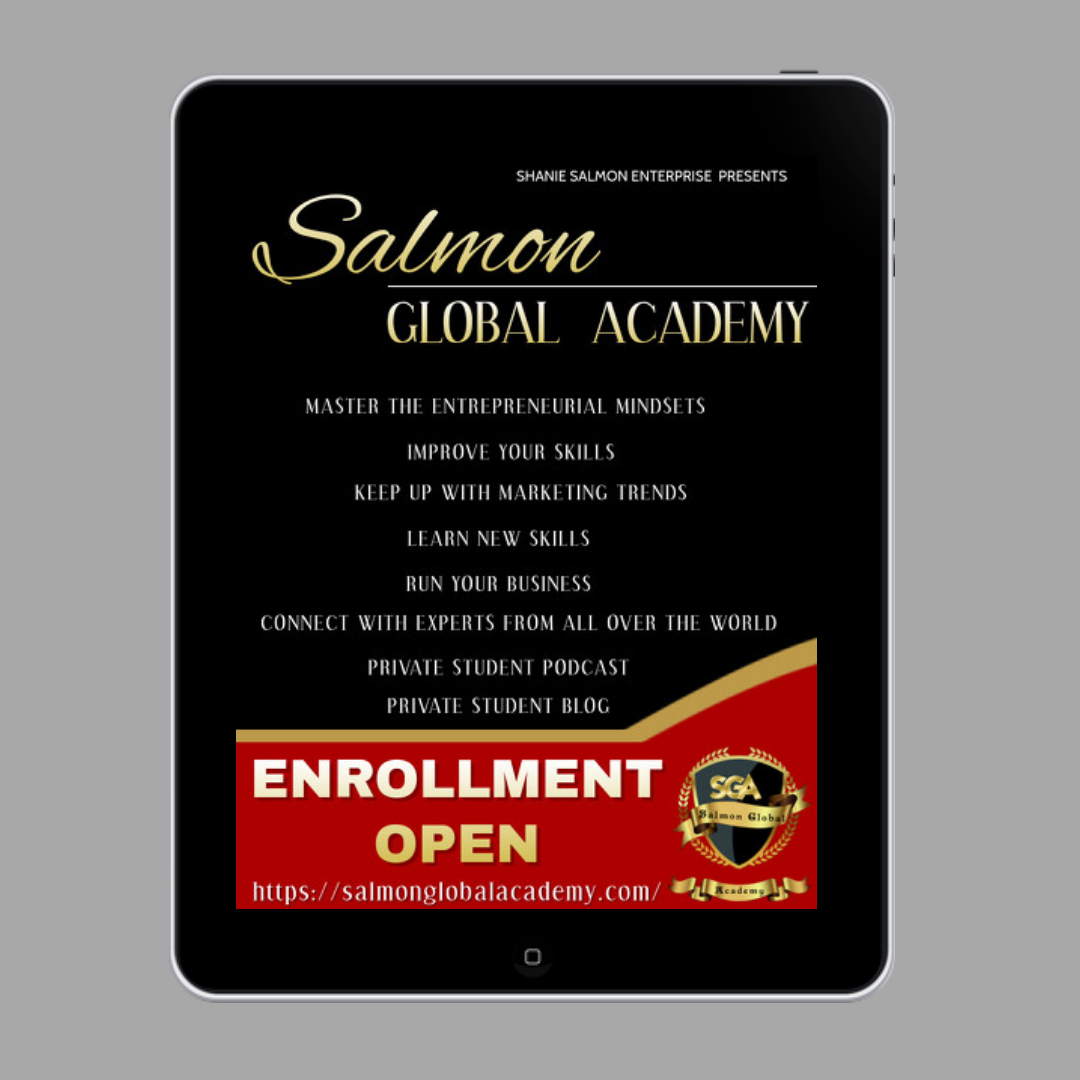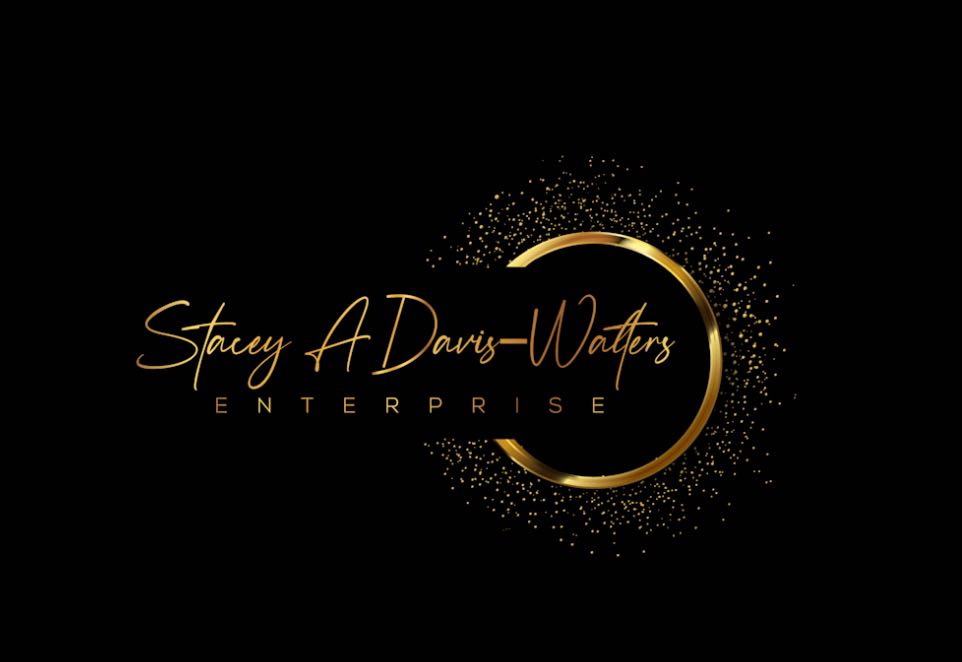 Diamond Pave` Branding Program
Immediately after working with Shanie Salmon-Godfrey, I could see my business going to the next level. Her expertise is clearly evident as she analyzes your biz on a whole. Each week and give you strategies , goals and deadlines, on how we are going to move forward to accomplish them.
I love how she listen to the God for directions in the process, and does not rely solely on her knowledge. She holds your hand all the way, and is always available to help if you have questions or concerns.
If you are looking to brand or rebrand your business, don't know where to start, stuck in the middle, or want to give up on your business . Shanie Salmon-Godfrey is the branding coach you need. Her wisdom is beyond her years.
Hi,
I am Shanie Salmon-Godfrey, NCMA, MAA


I am an Entrepreneur, Award Winning Professor. Best- Selling Author, Entrepreneur, Award Winning Leadership Coach, TV Personality, Blogger, Pastor, Podcaster, Global Speaker, with a passion for transforming lives through teaching. With over 15 years of experience in business. With a background in Medical and Business. For the past 6 years, I have been a college Professor, with a combine class tuition of $4,000,000.00. I designed this program to bring my million-dollar college level expertise to you, without the college price tag. 
After years of teaching in a brick and mortar settings, I decided to take my teaching to the next level. Throughout the years of teaching students with diverse backgrounds, and nationality, I noticed one common problem. There were a vast majority of students taking programs, they were not passionate about. They were taking the course for fast money, or to make someone else happy. There are some many gifted people in the world, that isn't living a life that set their soul of fire. They are not walking in their Gifts and calling. When I asked my students why they are not following their dreams, I always get the same answers. I have no one to show me the way. I want to help as many people as possible to live a purposeful life, that set their souls on fire. To walk into their gifts, and calling to live a meaningful life. 
Shanie Salmon-Godfrey has been seen on...
We have been on hundreds of platforms throughout the years, with global speakers. From start-ups, to fortune 500 companies, all over the word. Now you can find our expertise at SGA. Stop wasting time researching. Start spending your time learning and mastering new skills. Leave the research to us.
Frequently Asked Questions
How will Salmon Global Academy help my business? 
Salmon Global Academy course is taught by credential college professors. We have a wide range of courses and digital products to help your business thrive. Whether you are just launching your business or expanding. We got you covered.
How do I access my course?
All courses are self-paced. Upon enrollment, you will gain access to your course through your own personalized student account.
When will my course expire?
Your course does not expire. Once your course is paid in full, you have lifetime access 
Can I have 1:1 Instructions? 
Yes, we have a wide range of coaching programs to help you take your business to the next level. You can sign up at any time. You can sign up for coaching upon enrolling in your course, during, or after you have completed your course. 
What is the refund policy? 
To protect our intellectual property, a course that is a one-time payment, will not be refunded. However, courses and programs that are paid with a monthly subscription plan will be canceled without further payments being required. 
Can I take multiple courses at once?
Absolutely, you can take multiple courses at the same time.
Contact Information


United States:
2637 E Atlantic Blvd, #35369
Pompano Beach, Florida 33062
Nigeria:
169 Victoria Island Lagos Nigeria
Email: